Call 519-633-7556 or email beemusicstudios@gmail.com for information.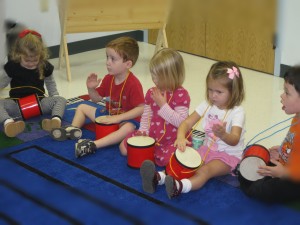 Music Pups founder is composer and teacher Rob Sayer, from Atlanta, Georgia.(www.themusicclass.com)  Music Pups is an early childhood music and movement program for babies and toddlers. The materials and music are designed to stimulate young minds and include a variety of musical scales, rhythms, instruments and styles. Even the parents enjoy the music!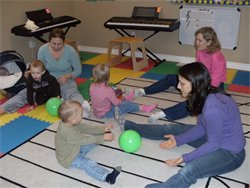 Each session is 10 weeks long and runs for about 45 minutes. There are nine Music Pups collections and they correspond to the season of the year.
If you are interested in knowing more about the Music Pups program in the St. Thomas area, please call Susie and join in the fun at 519-633-7556, or visit www.themusicclass.com to find a teacher near you!